We have all seen it, and you know exactly what I'm talking about when I say, "Just let the kids play." Time and time again, we see Major League Baseball players 'abuse' the unwritten rules of baseball, however, they are UNWRITTEN for a reason. The most prevalent issue in the section of unwritten rules is when hitters smash a home run and idolize it like it is a Grammy Award.
Derek Dietrich has jumped on the scene in Cincinnati, Ohio, after signing a 1-yr./$2 million deal with the Cincinnati Reds. Dietrich has shown personality in more ways than you could ever imagine. For example, on May 6, the Reds game was delayed for eighteen minutes after a group of bees swarmed in around home plate. During this time, Dietrich put a bee suit, or what appeared to be a bee suit, along with some-type of pesticide tank on his back. This provided comedic relief, entertaining the fans at Great American Ballpark, as well as the fans sitting at home watching the game on television.
Not only has Dietrich provided comedic relief, but he has been putting up godly numbers against right-handed pitchers so far this season. Dietz has smashed all-eighteen homers, driving in thirty-nine runs as well versus right-handed pitchers.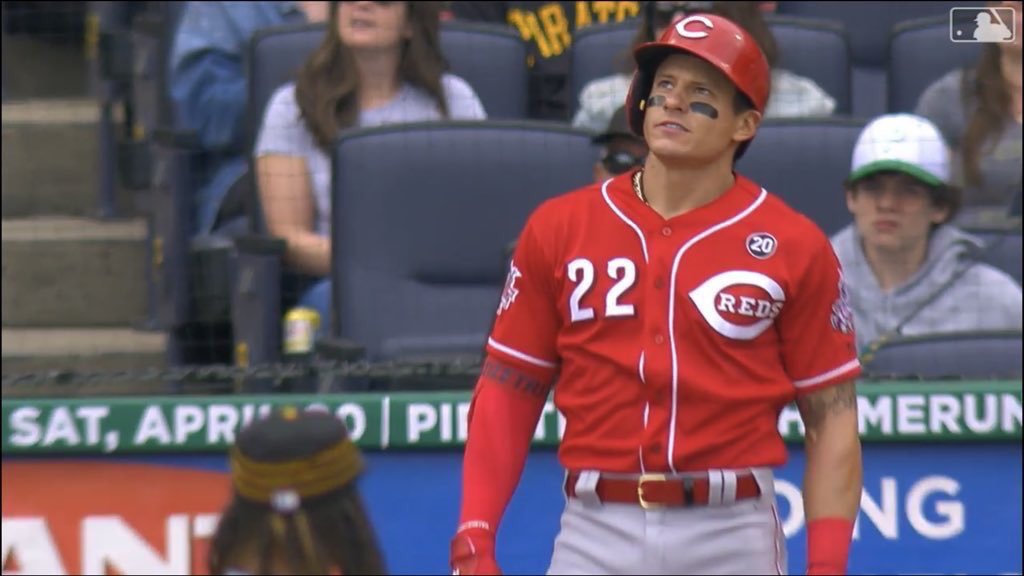 The most memorable moment of the season for the Reds and Dietrich, was against the Pittsburgh Pirates on April 7, at PNC park, when the lefty hit a no-doubt two-run big fly off Chris Archer, that landed in the Allegheny River.
Archer was not too-fond of the stare, as he proceeded to throw behind Dietrich in his next at-bat. Bush move by the Pirates pitcher, where he was only warned by the home plate umpire, as Reds Manager, David Bell, came out furious that he was not ejected.
This is where the lines cross, with what is and is not acceptable for the 'unwritten' rules tab.
Archer has been known to strut off the mound after a punch-out, which can be considered showboating as well, therefore, why is it okay for him to do that, but not okay for Dietrich to do that as well? If you ask me, Archer is a hypocritical pitcher that cannot control his emotions when he fails.
Chris Archer
Derek Dietrich
With all this commotion after the pitch, it is important to note that these players could have been hurt, all because of a guy staring at a home run? GIVE ME A BREAK! It has been said that if a batter can go three-for-ten in a lifetime at the plate, then he will be in the Hall of Fame. That is a seventy percent fail rate. Let the player enjoy his moment after a thirty-percent success rate.
If a batter wins the at-bat, whether it is a single or a grand slam, he should be able to celebrate however he wants. Vice versa for the pitcher. If a pitcher throws three fastballs right by a batter for a strikeout, then he should be able to celebrate too. Major League Baseball NEEDS to find a happy medium, by letting the kids play. With eighteen guys and twenty-seven outs, this is the most even playing field of a sport in the world. This is why baseball is the best sport and America's past time. However, something needs to be done to uphold that standard.
Final Thoughts
As of June 26, Dietrich leads the MLB in HBP (15), which is an interesting statistic to think about, right? Dietz has never changed his playing style, which is why I admire the utility player. He does not hit for the best average, but he plays hard as hell and you are going to get the best out him day-in and day-out. I hope the Cincinnati Reds extend his contract, because he is the true definition of a professional baseball player. He plays for his club, but he also has fun while doing so.
Be sure to follow me on Twitter! (@rob_rundle)